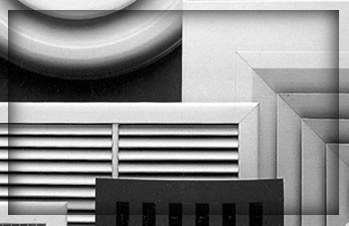 AIRGUIDE MANUFACTURING LLC GRILLES - REGISTERS - DIFFUSERS
Welcome to our Company Website. We hope you can easily navigate through this site to find the information your searching for. If you need further assistance please click on the "contact us" link at the top of this page and reach us by phone or E-mail.
Important: When viewing or printing linked PDF files please use the arrow back button to return back to main pages.
AirGuide Manufacturing LLC
AirGuide Manufacturing, located in Hialeah Florida, manufactures grilles, registers, and diffusers for the HVAC industry. The company is approaching its 50th year and has 140 dedicated employees operating from a 52,000 square foot facility.
AirGuides' success has been it's dedication to providing quality product and service at completive pricing levels. AirGuide has grown with the industry and will continue to offer new products to enhance it's current product offering. AirGuide has a wide variety of standard products as well as a broad range of custom designed OEM products that can be modified to suit most applications.
AirGuide is represented by a network of manufacturer's representatives and wholesale distribution in most major cities.